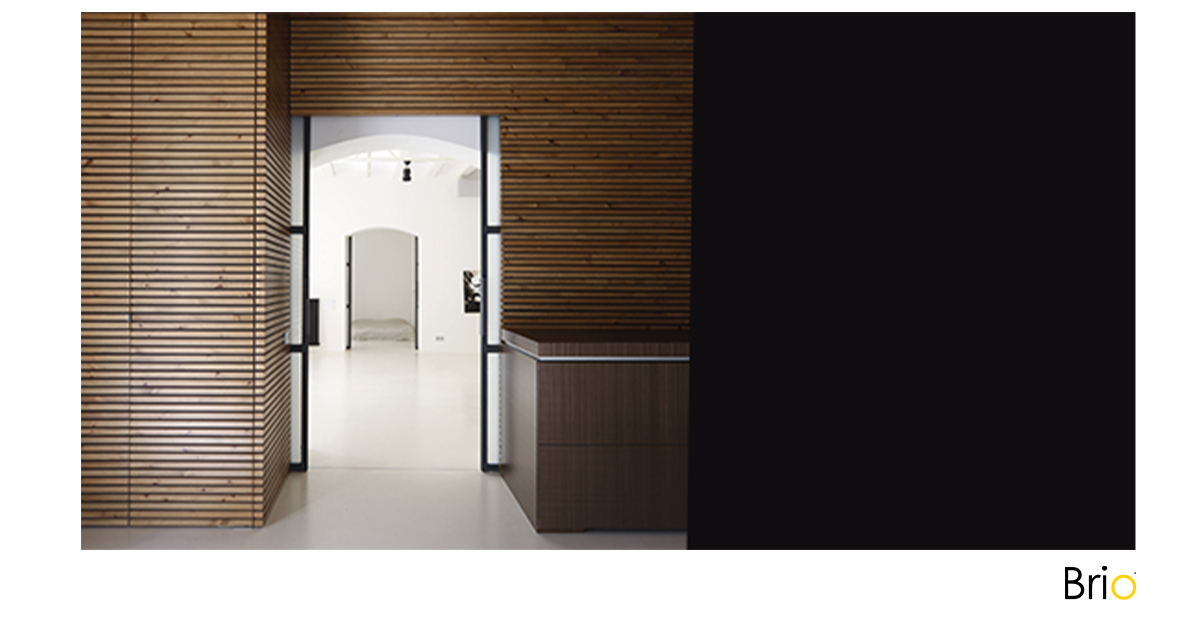 When space is at a premium, a conventional hinged door can be a real inconvenience. By fitting a sliding pocket door, you'll not only save space, but give your room a more modern look and feel.   
Instead of opening outwards or inwards like a traditional hinged door the door slides into the pocket formed within the wall cavity and completely hidden from view. Pocket doors can be installed as a single door or in pairs, known as bi-parting, depending on the size of the opening, and slide on rollers along a track mounted on the ceiling.
Space Saving and Elegant
Pocket doors are growing in popularity as developers and designers look to save space. Compared to a traditional hinged door a pocket door creates around 8% more space in a room, freeing up 'extra' valuable living space for an ensuite bathroom, that much needed home office or simply more storage.
Unlike traditional doors that can look clunky and get in the way, pocket doors create an elegant, streamlined look and disappear completely when open. They're great for connecting two spaces you might want to join without a door getting in the way or separating space when privacy is needed.
Convenient and Versatile
Ease of access is another benefit of a pocket door as they are a great way to widen an entryway, making it easier for the elderly using walkers or wheelchairs when entering a room.  This is particularly important for small spaces such as bathrooms where we often see doors that open right against the toilet making it impossible to use a walker.  A pocket door can be operated with minimal effort and will simply slide away into the wall creating a clear opening.
Aesthetics
Pocket doors are a great way to add architectural charm to a room particularly when combined with the correct type of door hardware.
If you buy high-quality hardware, you'll discover it's more durable and the doors won't jump off the track. The Brio Pocket Slide 80 kit has been designed with the installer or the avid DIYer in mind.  Supplied in one standard size, it can be easily adapted on site to suit panels sizes, removing the confusion over which kit to order as one kit covers a range of door panel sizes.
It features a U-shaped aluminium track for high stability, the 'hanger' wheels are shielded to prevent contamination and the system has built in adjustable stops. A soft close option is available to prevent the door from slamming into the jamb, as is an architrave kit which offers a great finish to the kit and includes seals to reduce draught and sound travelling between rooms.